Marks can be very annoying. In this article, we show what is normal in which case and how you can reduce the imprints. Many people have a very sensitive bridge of the nose and imprints from sunglasses are very easy to see and can also lead to painful pressure points.
Once a spot is irritated the sunglasses can then not be worn for several hours or in extreme cases days. There are four things, in particular, to look at that lead to pressure points:
Is the support of the sunglasses on the nose nice and flat or does it rest with the edge?
Are the sunglasses as light as possible?
Can the contact area be increased to better distribute the pressure?
Are the temples optimally adjusted or are they too loose and the glasses often slip forward?
The Flat and Even Nose Support
If the nose pad is not nice and flat, then the pressure is only delivered at one point on the nose. Even if you are not actually pressure-sensitive, such poor support quickly leads to pressure points. With many sunglasses, the nose pads can be adjusted with the help of your hands or with special tools so that they lie flat.
Likewise, it is possible with many plastic frames (made from acetate) to mill away something to improve the support on the nose.
This is, of course, a more elaborate craftsmanship of your optician. But many traditionally run opticians still offer such a service. Unfortunately, materials such as TR90, rubberized or coated sunglasses are not suitable for such an anatomical fit to the shape of your nose. If it is not possible to adjust the glasses you should return them. Many stores have a good return policy and will exchange the frame if it is not possible to wear it.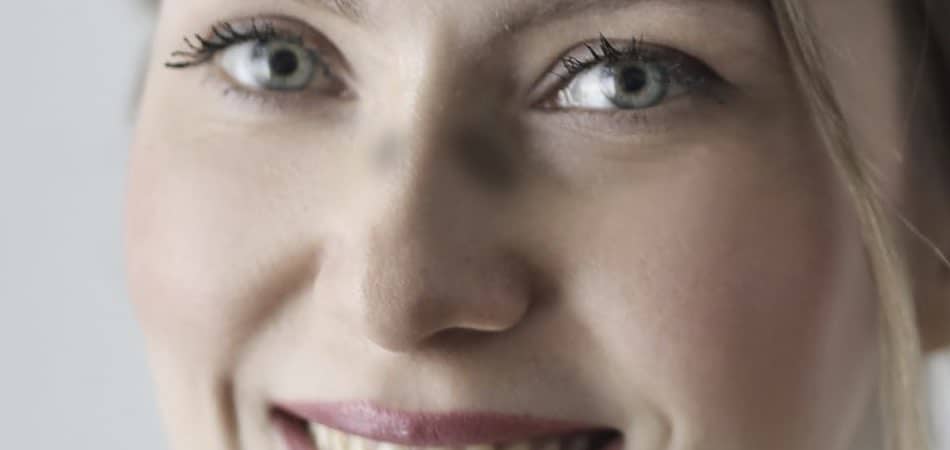 The Weight of the Sunglasses and How It Affects Pressure Points on Your Nose
In most cases, sunglasses that weigh more than 40g are perceived as heavy. This can be due to the material of the lenses and the workmanship of the frame. For example, the Ray Ban Wayfarer has non-genuine glass lenses, which are significantly heavier than synthetic lenses.
Likewise, the processing of the frame is also very robust and the plastic temples are additionally infused with metal. Clearly, this shows in the weight and makes marks on the nose more likely. If we use very similar sunglasses made of other materials, the weight can be approximately halved.
The Oakley Frogskins, for example, weighs just under 22g. However, if you didn't want to trade in your heavier sunglasses completely there is the option of adding plastic lenses. The optician can usually install this for you quite quickly and for a price of about $50 you then have a lighter pair of glasses.
To Avoid Pressure Points From Your Sunglasses, the Nose Pad Should Be as Large as Possible.
If the pressure can be distributed over a larger area, pressure points on the nose are less likely. Replaceable nose pads are ideal for this purpose. They are available in large ones with a diameter of approx. 5 mm to 20 mm. If they can be screwed, these nose pads hold optimally.
From our experience, adhesive pads that are placed where your sunglasses touch your nose are not recommended. Because these often come off again after a few days or weeks and then only provide frustration.
Sunglasses That Slip Can Cause Pressure Points on the Nose
If sunglasses are constantly sliding down your nose and being pushed back up with pressure, the constant up and down can cause irritation or visible pressure marks on your nose. So here you need to make sure that the sunglasses are adjusted perfectly so that they stay in one position.
Here it is important to ensure that the temple ends are optimally adjusted behind the ears. The very most sunglasses can be adjusted optimally anatomically. However, this adjustment should ideally be carried out by a specialist. While they can heat the vast majority of frames of sunglasses without any problems bending them, there are also such materials that can be damaged by heat. Therefore, I would refrain from a DIY adjustment.
However, if you are still interested, I have prepared an article for you here. Here is the tutorial for metal frames and here for plastic frames.
If you have metal glasses, they probably have nose pads that can be replaced. There are differences in the choice of nose pads in terms of size and material. For example, you can switch from hard PVC nose pads to silicone nose pads. This makes pressure points less likely because silicone is softer. But there are more options in the nose pad area to avoid pressure points on your nose.
In really extreme cases of pressure points, it may make sense to use other nose pads. For example, there is the possibility to use nose pads that have a kind of small gel cushion or air cushion built in to avoid pressure points on really sensitive nasal bridges.
Even with lightweight sunglasses, you can often see marks. If these disappear after a few minutes, it's not a problem. The lighter the sunglasses and the larger the surface area where the sunglasses rest on the skin, the less likely the described marks.
It's annoying when you take off your sunglasses for a photo in the summer and then realize when you look at the photo that you can still see slightly darker or reddened areas on your nose. With the tips I've given you here, the problem can definitely be fixed. Your local optician will certainly be happy to help you when it comes to fitting other pads or readjusting the sunglasses.